Connect with us

Join our list
EVENTS
April 28, 2018
Philadelphia PA
Warriors Rock Concert Benfiting No Dog Left Behind
May 5, 2018
New Jersey
REUNION UPDATES
SPUD
He
showed up on our base in Afghanistan a little over a month ago with an injured foot, severely malnourished, and although fearful of people at first within a few hours of affection and kindness he started to follow me around. He has been seeking shade under a vehicle most days and we are fearful he will get hit by a car. We want to see this boy live happily ever after in the USA and get a chance at life. Spud was reunited with his soldier in December.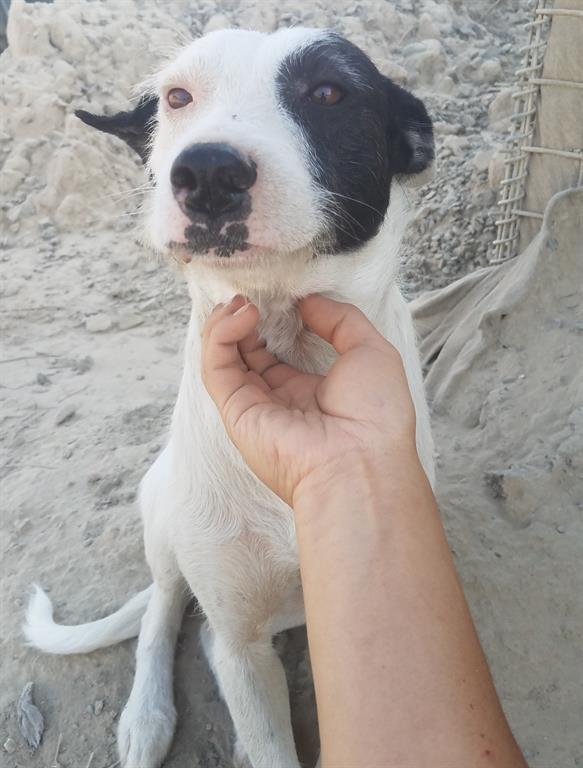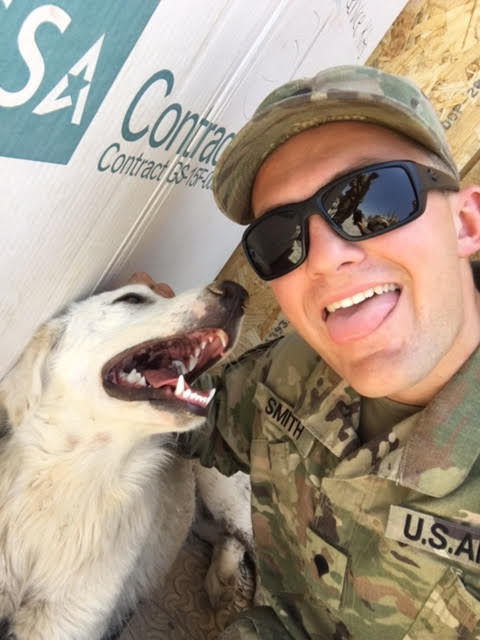 SOLDIER AARON's STORY: "I formed a friendship with a pup we call "Maggie." We kind of found each other. Our unit adopted her, providing her food, shelter, toys and most of all, love. She will go on patrols around the perimeter of our base all on her own and returns for treats and belly rubs. She is very smart and playful. She is also very intuitive. A couple months ago, our base lost a soldier. The mood and moral were very low. Maggie almost knew something had happened. She was calm and visited each of us and would lay at our feet. She was there, providing comfort to us during this time. As with wartime, the mission continues and things are back to "normal." Maggie is playful and helps the days go by a little quicker for most of us. When we move out, she may not survive. We found her as a puppy and began taking care of her right away - she won't survive on her own."

REUNION UPDATES
SALEM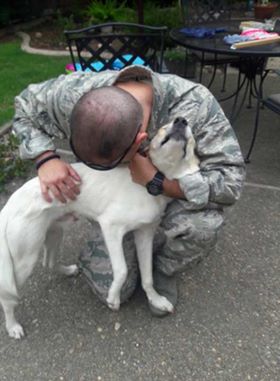 Airman Alex was still on deployment when Salem arrived in the USA. Both were patiently waiting to meet again. The reunion took place on Aug 4th. We think this picture demonstrates their amazing bond.
RIFLE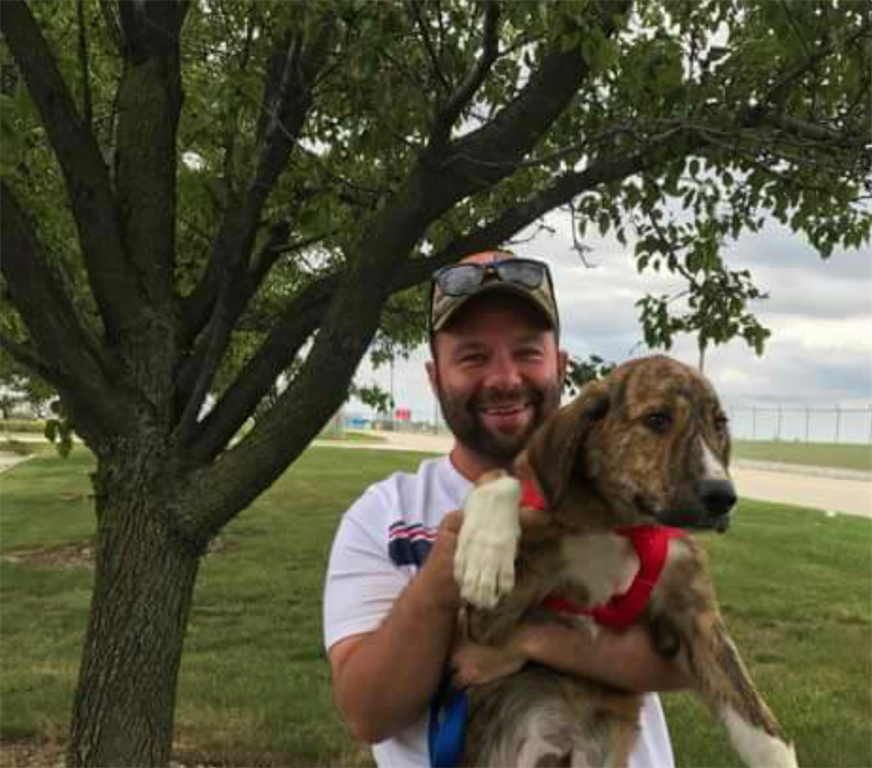 Soldier Justin writes, "I just wanted to give a heads up on Rifle so far. He made it safely to the states! I was actually lucky enough to be home on leave when he arrived. Khrystyna and I picked him up in Chicago so he got a taste of the US immediately. He is doing fine, very playful and seems to be very happy in his new home! We can't thank everyone enough for their hard work with getting him home. I've attached a few pictures from the day we got him at the airport. I'll keep everyone posted on his progress, and thanks again for all the help!

MONKEY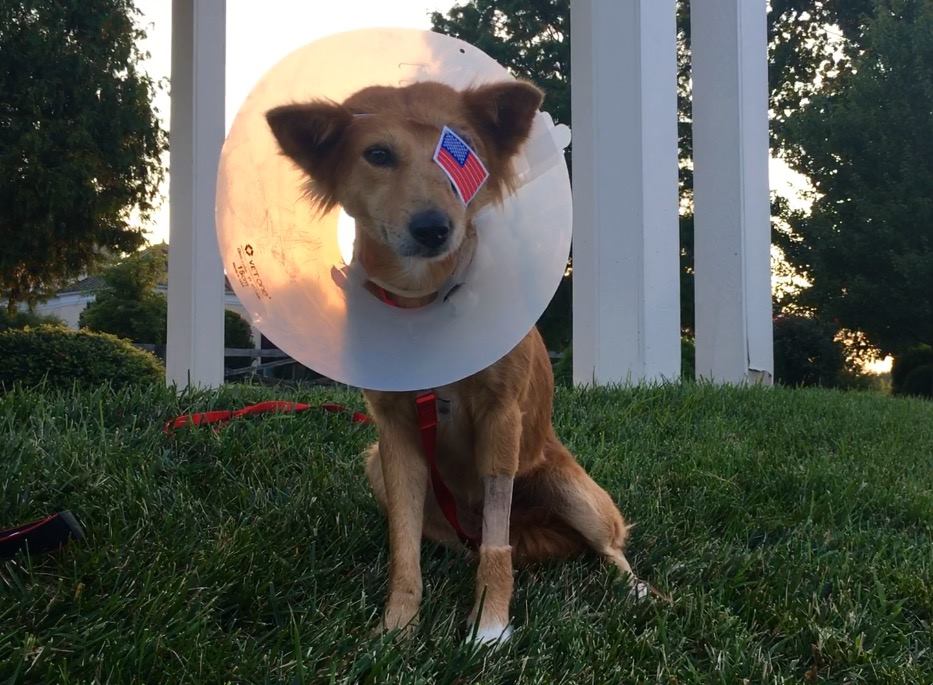 Monkey Update: Soldier Bud wife writes from Montana, "I still can't believe Monkey was a stray in Africa two months ago. She is getting fat and refuses to leave the house in this cold weather. I have to carry her out the door, little legs stiff as a piñata. To be fair it was only 36 above on our morning walk