Connect with us

Join our list
NEWS
Merchantville Mutt Strut
Sun, June 5th - 1:00 - 4:00 pm
Centre St & Chestnut Ave
Merchantville NJ
Military Family Info Day
Sat, June 1th - 9:30 - 1:30 pm
The Willow Grove Home Depot
Route 611 & PA Turnpike
SPRING FLING - Oh What a Night!
It was a magical night. Thanks to all who purchased No Dog merchandise, attended the event, and purchased raffle tickets. Our Spring Fling raised enough money to bring both Lucy and Daisy home to the U.S. to be reunited with their veteran companions. Please read their stories below.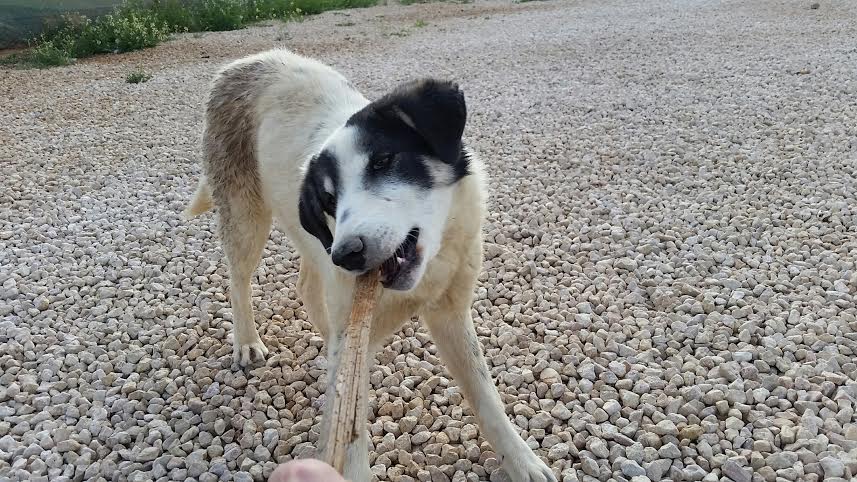 Here is her sweet story as written by her Soldier Daddy. "To say that Lucy is a diamond in the rough would be close to accurate. She is certainly unique here; gentle when other dogs are fierce, trusting when others are standoffish, sweet, when others are savage. Her puppy-like exuberance for life and innocence have endeared her to the hearts of all of those who have gotten to know her. But life has not been easy. In this dog-eat-dog world she was both blessed and cursed with a gentle nature. Before finding us, she was attacked, beat up, ripped, bitten, torn, and brutalized by the other dogs. Rather than becoming callous, she retained her sweetness, which has caused her to become the favorite of all here, who take great care to make sure that she is well fed and safe. It is the general opinion here that saving Lucy, in a small way, will make this world a more just place.
Lucy has found her way into my heart in another way, a way that she could not have planned. This was my first deployment following the birth of my first son. I was always hard to leave my wife, this deployment has proved to be the match for my emotional resiliency. I have missed my son, my "Little Bear," tremendously. While she could never fill the void in my heart at leaving family, Lucy, my "Sweet Girl," has been a godsend, helping me to assuage some of the pain at being separated from family, providing companionship in loneliness, gratitude to kindness, and a happy, wagging tail at all times. I started this message by saying that calling Lucy a diamond in the rough was close to being accurate. Close, but not quite. In Arabic, the word for pearl is "Lu'lu." This is a fitting coincidence, for it is a good nickname for Lucy, the little white pearl of the desert.
In helping to save Lucy, her life is in your debt, although she will never know it. I am in your debt too, and of this I am keenly aware. I wish to thank you all from the bottom of my heart for the goodness of yours. You are doing the Lord's work. God bless you all."
Daisy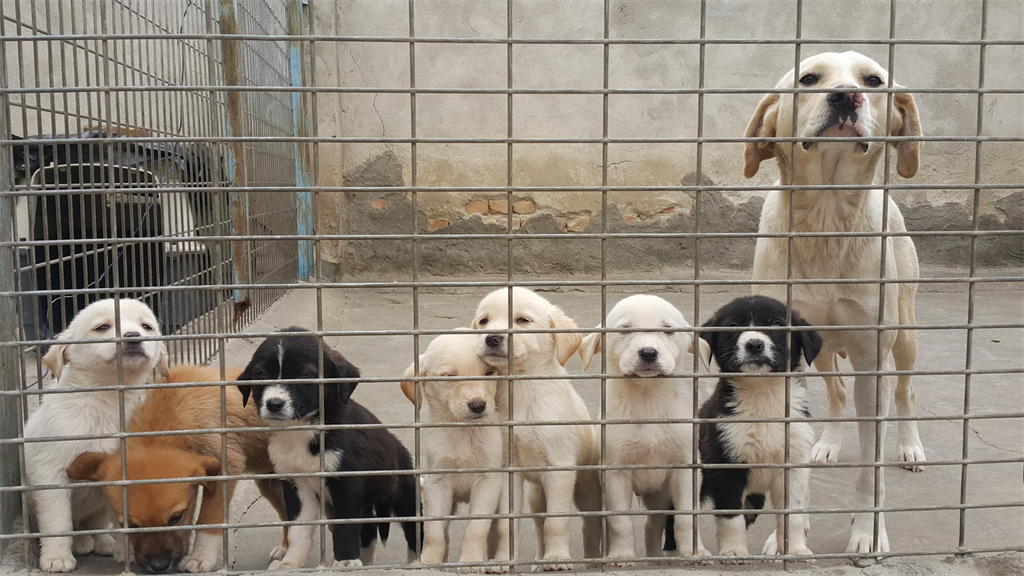 Here is her sweet story as written by her Soldier Daddy -
"Daisy showed up at our gate scared and emaciated. She had obviously never been cared for, and judging by her angst around us she had been mistreated and abused. She cowered when we approached her, but her dire need to eat kept her coming back to us. At first we gave her granola, beef jerky, and water, being careful not to make any sudden movements around her so as to not scare her away. It took about two full weeks until her skittishness subsided, at which point she became excited every time we approached the fence that separated us. She became trusting and even protective of us, sleeping by the door to our gate at night and barking at unfamiliar faces that approached. She eventually took a young puppy under her wing as well, a dog that we named Ike. As the weather got colder, we built a makeshift doghouse using a box and blankets, completed with a hardened roof and floor. Daisy and Ike were our dogs, and we treated them like part of the team. There's something about those dogs that helped all of us throughout our
deployment, and now we want to return the favor."